How To Prevent The Most Common Cycling Injuries
Individual sports have their own unique sets of problems. Runners usually have issues with their knees and hips. Baseball players often injure their hands, elbows, and shoulders. Football players are susceptible to head injuries. There's lots of activities and sports to do with Peak Adventures in the French Alps but cycling is the most popular. Cycling has unique injuries, too, and being aware of them is one step towards prevention.
Wear a helmet
Cycling injuries can involve different areas of the entire body. Head injuries are one of the most common injuries and the easiest way to prevent them is to wear a helmet. While helmets may not guarantee that a fall will not cause a head injury, they have proven to reduce the severity. In a study published in Accident; Analysis and Prevention, wearing bicycle helmets were found to "reduce head injury by 48%, serious head injury by 60%, traumatic brain injury by 53%, face injury by 23%, and the total number of killed or seriously injured cyclists by 34%." The results of this study have been corroborated in repeated studies.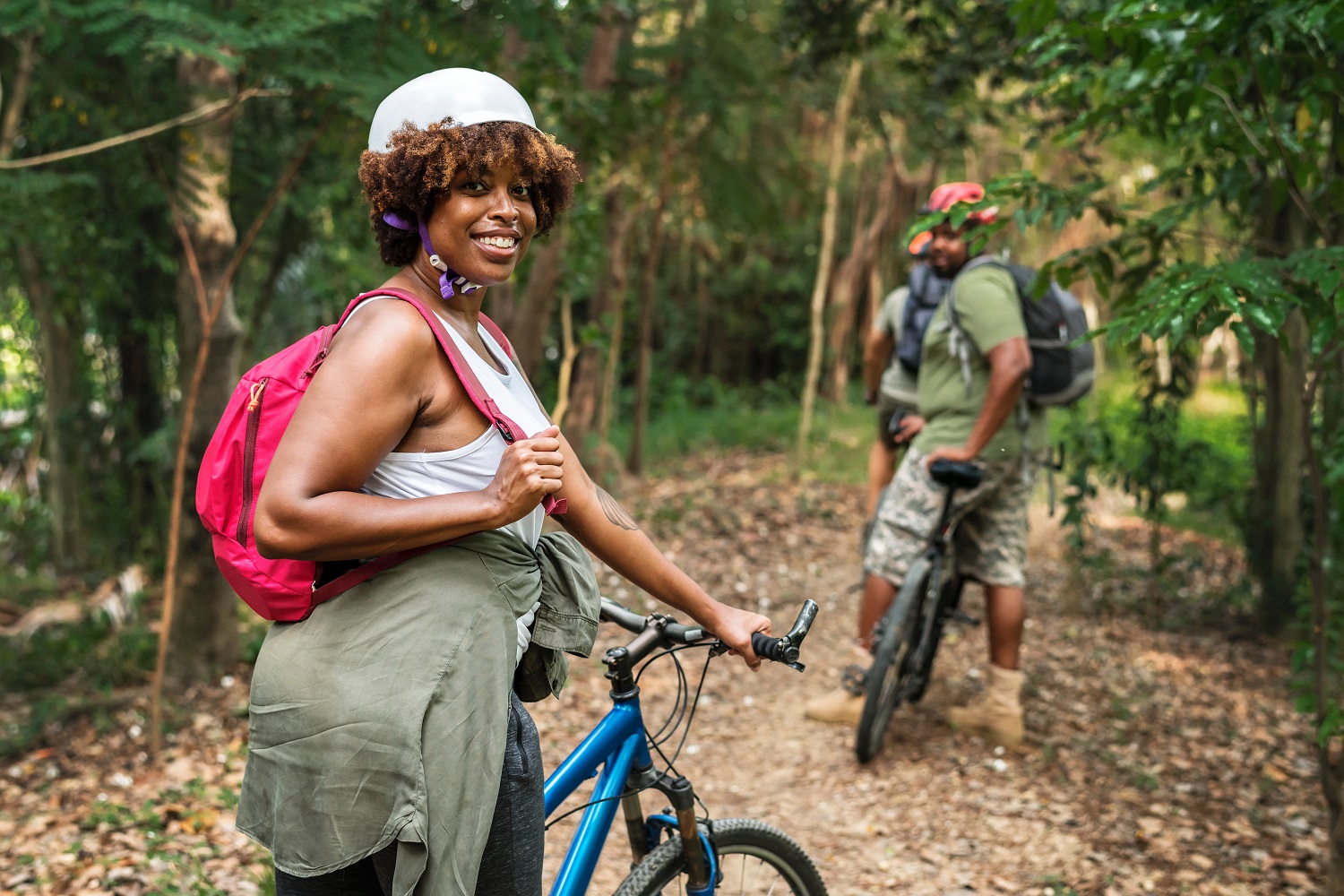 Photo by rawpixel.com
Unfortunately, communities do not require cyclists to wear helmets. Chiropractors are often tasked with helping people who have been injured in a bicycle accident. A study published in Chiropractic & Manual Therapies reported that people who were in bicycle accidents will seek care from their chiropractors with or without being evaluated in emergency rooms first. Chiropractors will always recommend that cyclists wear helmets, even if they are not required to wear one by law.
Photo by Pixabay
Prevent low back pain
The low back can often experience pain while cycling. Researchers have looked repeatedly at the best form for sitting on a bicycle seat, they have also looked at gears, terrain, and other reasons why low back pain happens with recreational cyclists. In a study published in International Journal of Exercise Science, recreational cyclists complained of low back pain if they rode more than 37 miles per week. Cyclists who rode less than that were nearly four times less likely to report any low back pain.
Until studies find other reasons for low back pain in recreational cyclists, the best way to prevent this is to ride less than 37 miles per week. It is common for low back pain to come from repetitive use, as reported in the Postgraduate Medical Journal. So, too many miles on the bicycle could be simply too much repetitive strain for cyclists who are not training for long rides, like competitive cyclists.
Photo by rawpixel.com
To prevent repetitive overuse in the muscles and joints of the back - even the cervical spine. Cyclists should adjust their positioning throughout the ride. It is common to see cyclists stretch their necks and shoulders while riding, but they only do it at safe locations. Another way to prevent this problem is to have your bicycle set up for your body. Your handlebars should not be set too low, otherwise, your back and neck are put into an overly rounded, uncomfortable form.
Stretching the hamstrings can also help prevent low back pain. It might not seem like cyclists benefit from flexible hamstrings, but they do. According to research in the Asian Spine Journal, when patients have low back pain, they had restricted range of motion in their pelvis and trunk. While researchers found the hamstrings did not affect the low back directly, it did affect the pelvic tilt. And, pelvic tilt can affect the way a cyclist sits on the seat, and can then affect the low back. The indirect connection between the hamstrings, pelvic positioning, and low back does make a difference for cyclists. Therefore, to prevent low back pain, cyclists should stretch their hamstrings prior to going for a ride.
Photo by rawpixel.com
It is also helpful to have the seat set at a comfortable position, so the back can be straight during rides. When you are on a long ride and the back is curved unnaturally, your back muscles work hard and get fatigued. Since you cannot see your back when you are riding, it is recommended to go to a bike shop to have the seat and handlebars set appropriately.
Prevent pain in the hand, wrist, and arm
Cyclists, especially those who enjoy mountain biking, often have injuries to the arm, wrist, and/or hand. Researchers published a report in Hand about the best way to prevent injuries to the upper extremities. After studying the way that mountain bikers fall, they suggested that cyclists wear protective gear to prevent the common injuries to the radius (a bone in the forearm), scaphoid (small bones in the wrist), and metacarpals (long bones in the hand).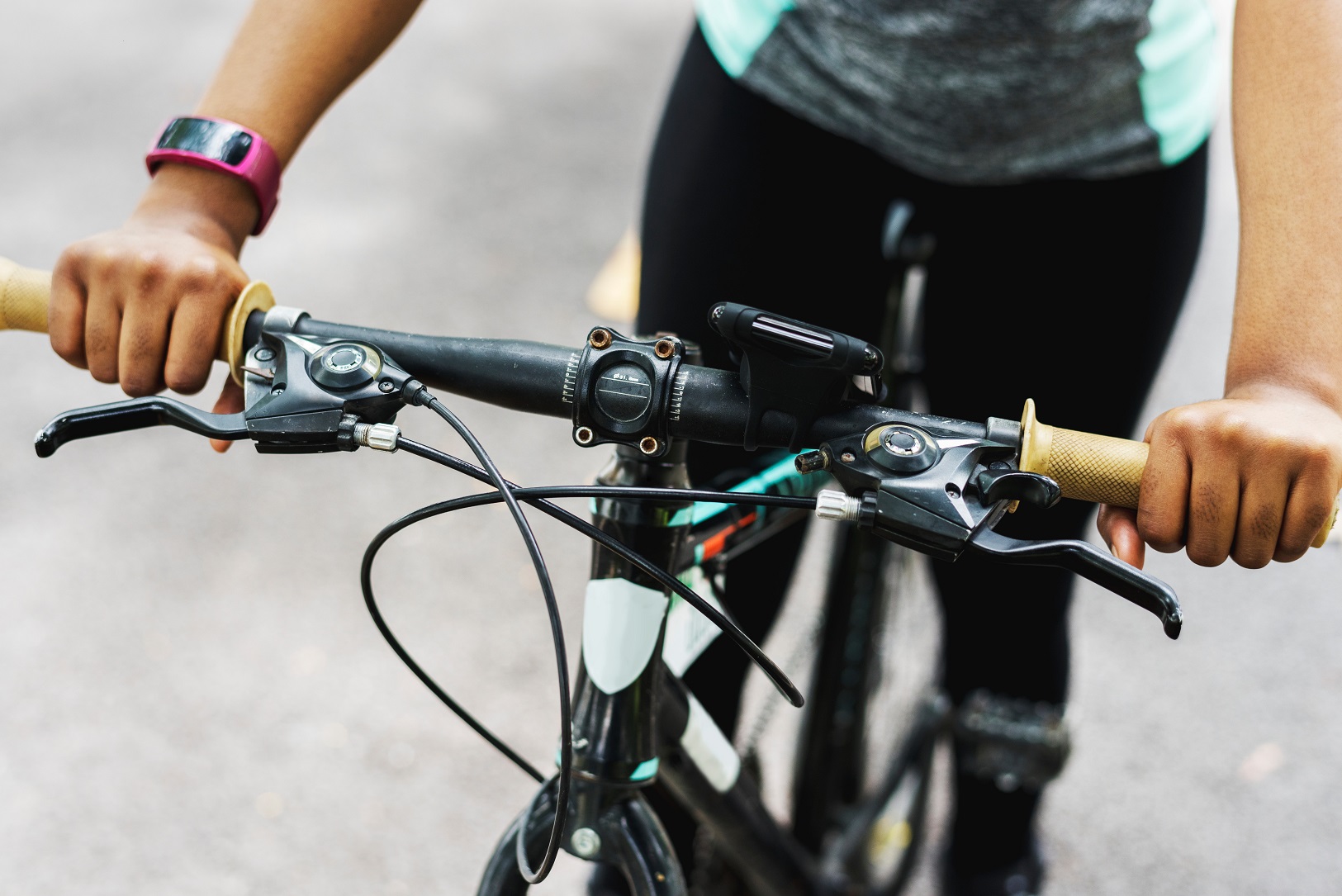 Photo by rawpixel.com
Many hands, wrist, and arm injuries are caused by crashes due to excessive speed or automobiles. If you still have pain in your upper extremities, then you should look at a few things: your bicycle and your work environment. If you use a keyboard and your work environment is not designed ergonomically, wrist and hand pain while cycling could actually be caused by your workplace. Hand and wrist pain could also be caused by a bike that is not set up properly. Your handlebars could be too low or too high. Or your handlebars could vibrate too much. Even the grips could be wrong for your body and the terrain you choose.
Fortunately, there are a few other things you can do besides readjusting your cycle or buying different grips. Some people find that moving their hands around while cycling prevents pain. You can put your hands on your grips or the hoods, open and close your fists occasionally, and wiggle your fingers when you can. Moving the hands activates the muscles and tendons. It gets blood and oxygen flowing. It also prevents numbness from sneaking in and wreaking havoc on an otherwise good ride. You can also prevent numbness and pain by using a relaxed grip when appropriate.
Of course, if any of these problems or others become persistent, it is wise to seek help from your health care provider who will be able to give you even more advice.
Know your limits
Who wouldn't want to be better than they were before? But if you want to continue cycling, you'll have to know your limits and be patient with yourself.
They say you should strive to do better than you did before to be the best—but that doesn't mean you should put your health at risk. Know the best you can do while still staying within safe limits. Do this by keeping track of your performance whenever you cycle. With a power meter, you can see how well you're performing and whether you're improving your previous records. This will help you establish a reasonable and safe training routine.
Feeling more prepared and inspired?
Hopefully this article has left you feeling inspired to jump on the the road in the alps with all your protective gear, knowledge of prevention and perfectly adjusted bike! If you feel like testing your metal on an Alpine holiday, just complete our enquiry form and we'll get back to you today with some accommodation options to consider. It's more than just a cycling holiday with Peak Adventures... MUCH MORE!
Dr. Brent Wells, D.C. has been a chiropractor for over 20 years and has treated thousands of patients. He founded Better Health Chiropractic & Physical Rehab in Alaska in 1998 and is a member of the American Chiropractic Association and the American Academy of Spine Physicians. Dr. Wells is also the author of over 700 online health articles that have been featured on sites such as Dr. Axe and Lifehack. He continues his education to remain active and updated in all studies related to neurology, physical rehab, biomechanics, spine conditions, brain injury trauma, and more.